Will Genk move open bigger European doors for Stephen Odey?
Stephen Odey is on a rise that may one day see him play for a top European side.
Football is filled with stories of players who rise from obscurity to fame in a relatively short period of time. Stephen Odey may not be vying for the Ballon d'Or but his ascent from the lower levels of Nigerian football to the Nigerian Professional Football League then to Europe is a success story worth telling. What makes it even more remarkable is the fact it has happened in less than a World Cup cycle.
The young striker made a name for himself as a lethal finisher with MFM FC, a club he helped fire to the top of the Nigerian football pyramid. Having emerged as the side's top scorer in consecutive campaigns, he became a wanted man. It was not a surprise when he made the much-deserved move to FC Zurich in 2017.
Although not as prolific for the Swiss side as he had been for MFM, where he scored 23 goals in 42 appearances, his work in the Swiss capital yielded 12 goals in 45 outings and convinced Belgian champions Genk to secure his services. The 21-year-old recently signed a four-year contract with the Jupiler League outfit to lead the line in the upcoming season.
This represents tremendous progress. Odey will not only play in the Belgian top flight but also the Champions League. There is no bigger stage on the club level for any player to showcase their talent. The Nigerian can anticipate facing some of the top sides and defenders on the continent. Can he make his mark?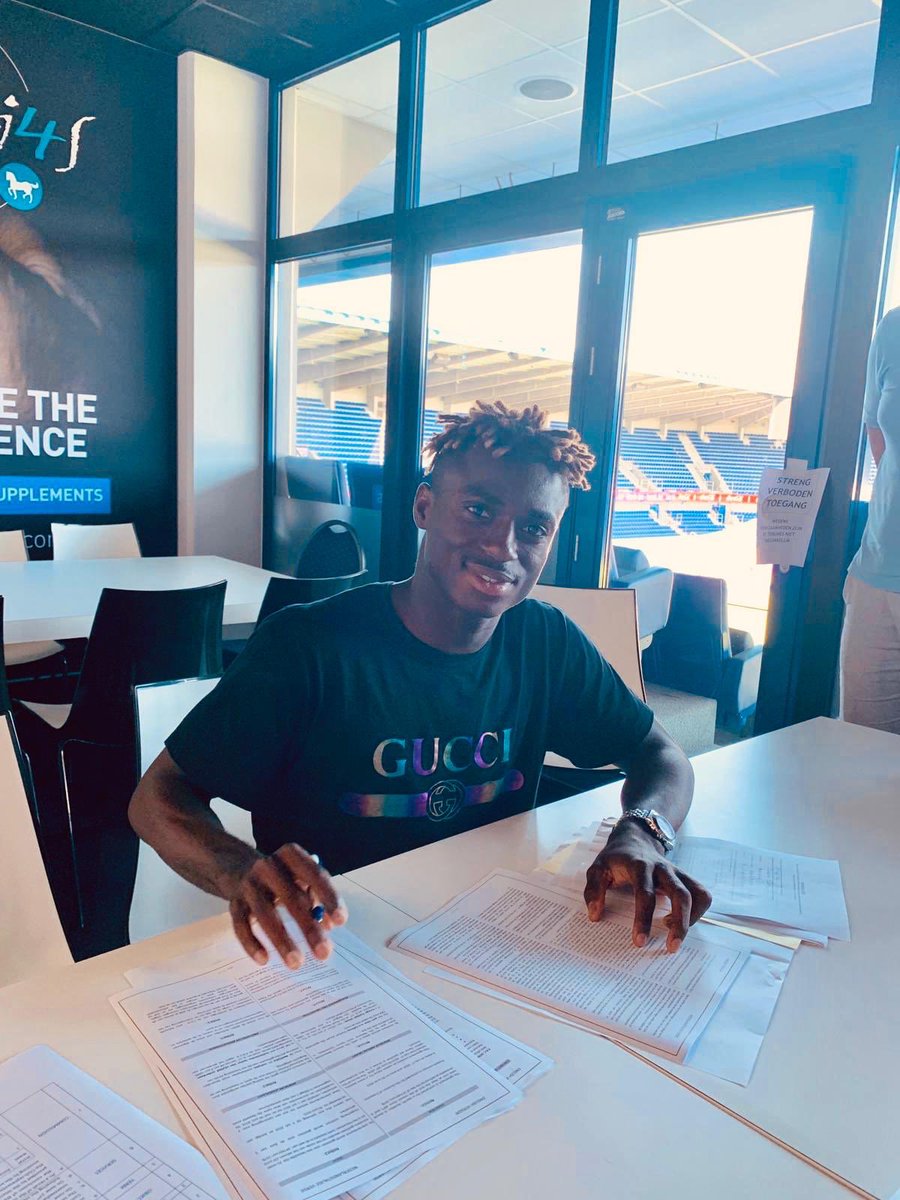 Stephen Odey's progress typically exemplifies the slang: Started from the bottom (Agege), now we here(Belgium).
Reaching the top is sure with continued dedication.
MFM - FC Zurich - Genk.
https://t.co/7SYLc4wfac
While no one expects Genk to progress to the knockout rounds, Odey has six matches in which to showcase his abilities to bigger clubs. Mohamed Salah once turned out for FC Basel until a Champions League fixture against Chelsea came along. The Egyptian scored home and away against the English side to accelerate his career.
Although Salah didn't impress Jose Mourinho, a subsequent loan move to Fiorentina led to a second with Roma which in turn brought him to Liverpool where he has won two Golden Boots, a PFA Player of the Year award and the Champions League. He's also been named the third-best player in the world by FIFA.
That's what increased exposure can do for a player's career. Genk can provide that opportunity for the Nigerian.
Naturally, everything depends on whether he takes his chance. A good performance with the Blauw-Wit will put top European sides on notice. At a time when proven scorers are difficult to come by, consistently finding the back of the net will only raise his profile.
A move to one of the top five European leagues places Odey in the mainstream. From there, anything is possible. Teams like Barcelona and Chelsea are in need of a top striker. They are hardly the only ones.
Odey once confessed his dream is to play for the Catalan giants. If he puts in the work and demonstrates a sense for the big occasion, that dream may become a reality. Even though he's no relation, one can only hope he does the family name proud.