Can Hamilton's youngsters be their salvation?
Lewis Smith is one of the most underrated prospects in Scotland, but Hamilton need something more to avoid relegation.
Background image: Stephenh-9287
Hamilton sign Hamilton!
That was the announcement on Twitter. Your typical unimaginative football joke. If you're in the dark, the post referred to Scottish Premier League strugglers Hamilton Academical tying down 17-year-old defender Jamie Hamilton to a long term contract. Signing alongside him was midfielder Lewis Smith, one of the slickest albeit most underrated prospects in the Scottish leagues. Immediately after signing, Smith ran out against Rangers, nodding home an equaliser in the 14th minute.
The goal continued the fine form that earned Smith his contract. His run began in August when the Scottish youth international made his first league start in a 2-0 win over Kilmarnock, curling in the opening goal from the edge of the box before crossing in for the second.
Smith is the latest product to roll off Hamilton's youth conveyor belt. The club have focussed on developing academy graduates since 2003 when the board were searching for a way to make the little club competitive. The strategy pays dividends. James McCarthy and James McArthur now play at Crystal Palace but broke in with the Accies. So too Greg Docherty of Rangers and Eamonn Brophy of Kilmarnock. While at the club, they enriched the quality of play. Upon leaving, they enriched the coffers.
In part, they funded the artificial pitch at Hamilton's New Douglas Park that serves as a quality training facility available year-round for the club's various youth teams and the succession of coaches who continue to give youngsters the chance to shine in the first team.
The Accies' U17s recently showed their talent, enjoying an unbeaten season in the Elite League and qualifying for the 2018 UEFA Youth League, a competition in which Smith shined.
There's a sizable crop of talented youngsters on the Hamilton books. Academy graduates Shaun Want, Scott McCann and Ross Cunningham are all key members of the first team but the club has an eye for other club's youngsters too. Will Collar, Scott Martin and Reegan Mimnaugh began their careers elsewhere but are flourishing under Brian Rice's watchful eye.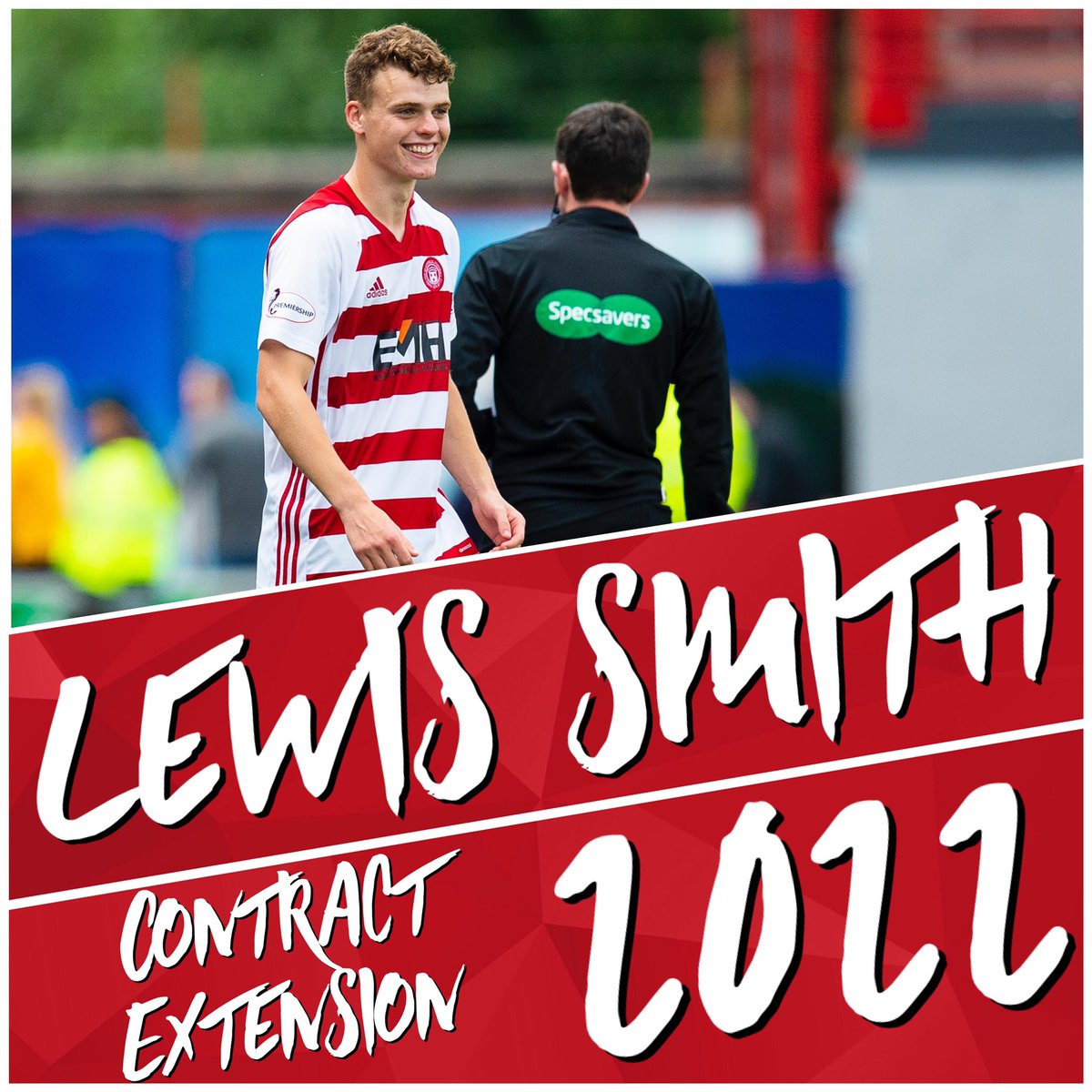 Before today's match Accies announced the fantastic news that youngsters Lewis Smith & Jamie Hamilton signed new contracts keeping them at NDP until 2022, brilliant business by the club for two of our best prospects 🔴⚪️🔴⚪️
https://t.co/5sK2JJxFAH
This season, though, Hamilton are in trouble. Although tied with four clubs on 11 points, the Accies are the lowest on goal difference and face relegation. They've won two out of 14 games, scoring a paltry 15 goals while conceding 27. Save for Smith, those graduates, for so long the club's cornerstone, aren't cutting the mustard.
Relegation would be disastrous for Hamilton. They've played in the top flight since 2013. The loss of funding to their academy would devastate their long term model and, with an increasingly competitive Championship, it could be some time before they return to the Premier League.
Hamilton don't have the cash to bring in big money reinforcements in January but they must do something to bolster their misfiring attacking line. George Oakley and Ross Cunningham can hardly be considered goal machines. Greek forward Marios Ogkmpoe provides a physical presence but hasn't scored all season. You want a Cristiano Ronaldo, not an Emile Heskey when the drop is yawning before you.
If Rice is going to save Hamilton's season, he'll need something more. There are plenty of strikers who could come in to add some punch in the final third, be it from lower league clubs or on the loan market. Still, no matter how much Hamilton struggle with their current squad, they ought to continue with their policy of focusing on youth. They only need a tiny push to climb up the league. Then, in years to come, when Smith and co are attracting fees from big clubs, Hamilton can give themselves a deserved pat on the back for developing Scotland's next star, safe in the knowledge that their way of doing things is sustainable and productive.
Sure, they may face the trapdoor sometime soon but they're not likely to have the taxman knocking at the door. The fans of one of Scotland's bigger clubs have strong opinions on which prospect is worse.