Will Monaco return put Tiemoue Bakayoko's career back on track?
Moving to Monaco is best for both Tiemoue Bakayoko and Chelsea.
Tiemoue Bakayako moved to Chelsea two years ago after superb performances in midfield for Monaco. He featured at the Stade Louis II during a time when the French side were the main challenger to Paris Saint-Germain. He helped them beat the money bags to the Ligue 1 title in 2017. But it was Monaco's strong performance in Europe that grabbed top clubs' attention. They descended like vultures.
Bernardo Silva, Benjamin Mendy, Fabinho and Kylian Mbappe all moved on to bigger things. Bakayoko was pegged for similar success. Although he won the Premier League title in his first season with the Blues, he didn't win over Blues fans, nor new boss Maurizio Sarri. After a loan spell at AC Milan last term in which he clashed with manager Gennaro Gattuso, the Parisian was labelled as une mauvaise pomme, a bad apple. Back at Stamford Bridge for the preseason, he failed to convince Sarri's replacement, Frank Lampard, the reputation was undeserved. While Chelsea surrendered a two-goal lead to Sheffield United yesterday, a loan back to Monaco was finalised
Will a return to the principality reignite his career?
Monaco manager Leonardo Jardim returned himself, replacing Thierry Henry in late January and saving the club from relegation. This term, he undertakes a massive rebuilding job. After a poor start, he could use some help in the midfield. Despite his disciplinary issues, Bakayoko could be the man to add the needed steel to transform the midfield. Better the devil you know.
Bakayoko's former Chelsea teammate Cesc Fabregas, while being a good addition, has not been able to lift the side alone. With new signings Henry Onyekuru and Wissam Ben Yedder brought in this summer to provide the goals, a solid midfield is necessary to avoid isolating them.
For Bakayoko, it's a golden opportunity. Having played his best football in the millionaire's playground, familiar surroundings could provide the needed motivation to rediscover his best form. On his day, the 25-year-old old is among the best you can find in the middle of the park. For whatever reasons, Antonio Conte, Sarri and Gattuso could not motivate him in the manner Jardim once did. A reunion might get the struggling footballer back on the right path.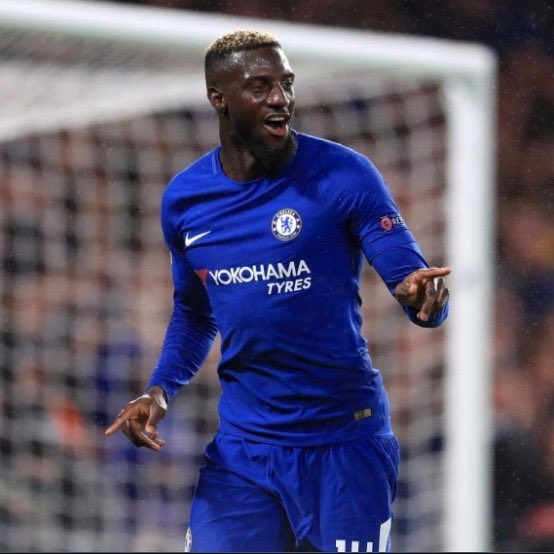 Tiemoue Bakayoko back in Monaco for a medical today. Loan deal until the end of the season, with an option to buy around £35 million.
https://t.co/aDfWtdj3pb
New Chelsea boss Frank Lampard apparently didn't connect. He didn't even list Bakayoko on the substitute bench for the UEFA Super Cup clash against Liverpool even though he had double the usual six openings for the glorified friendly. Nor did Bakayoko feature in the Blues four Premier League tilts. Leaving the club was his only option. Monaco's interest was a desperately needed lifeline.
In the early doors, Ligue 1 is wide open. PSG's loss to Stade Rennais on Matchday 2 offers hope to their 19 rivals. Injuries to Kylian Mbappe and Edinson Cavani with Neymar unsettled provide further inspiration. Rennes and Lyon are staking early claims to the title but another quality addition could raise Les Monegasques' status.
Bringing the club back into contention for both French and European glory is Jardim's ultimate aim. One more player, especially someone with whom he has enjoyed success in the past, can only help.
The deal should benefit all parties. Chelsea will receive a sizeable portion of their investment in a player who is no longer wanted at the club. Monaco and Jardim gain a potential difference-maker. Bakayoko can end this two-year nightmare. If his head is in the right place, he can enjoy football again and begin to make progress in his career.