Will we see Youri Tielemans in the Premier League next season? And where?
Will Youri Tielemans return to Leicester City permanently next season?
He's been around for years but, somehow, Youri Tielemans is only 21 years old. Madness.
When he first entered the European football arena as a 16-year-old wonderkid at RSC Anderlecht, he was technically gifted, physically strong and possessed a footballing knowledge beyond his years. In other words, the Belgian was a real prospect.
Naturally, that came with reported interest from every 'elite' European club under the sun. The teenager defied common convention to do the smart thing and stay in Belgium for a couple of years to learn his craft, but then did a less smart thing when he joined Monaco in summer 2017.
Okay, the Ligue 1 side had just won the domestic title and seemed to be on the up, but the vultures cherry-picked their top talents that summer. Most damaging was Kylian Mbappe's move to PSG, and in the 18 months that followed the Monegasques would freefall.
Along with the rest of the side, Tielemans would flop in his new surroundings and escaped in January through a loan which took him to Claude Puel's Leicester City.
Fantastic Mr. Fox
As it turns out, it would be the best decision that the youngster has made since he left Anderlecht. His time in the Midlands so far has breathed new life into the midfielder and, along with Jamie Vardy and James Maddison he has been the driving force behind the Foxes' push for continental qualification under new boss Brendan Rodgers.
The Belgian has recorded three goals and four assists in his 11 Premier League matches so far, including opening the scoring as his side put Arsenal to the sword last time out.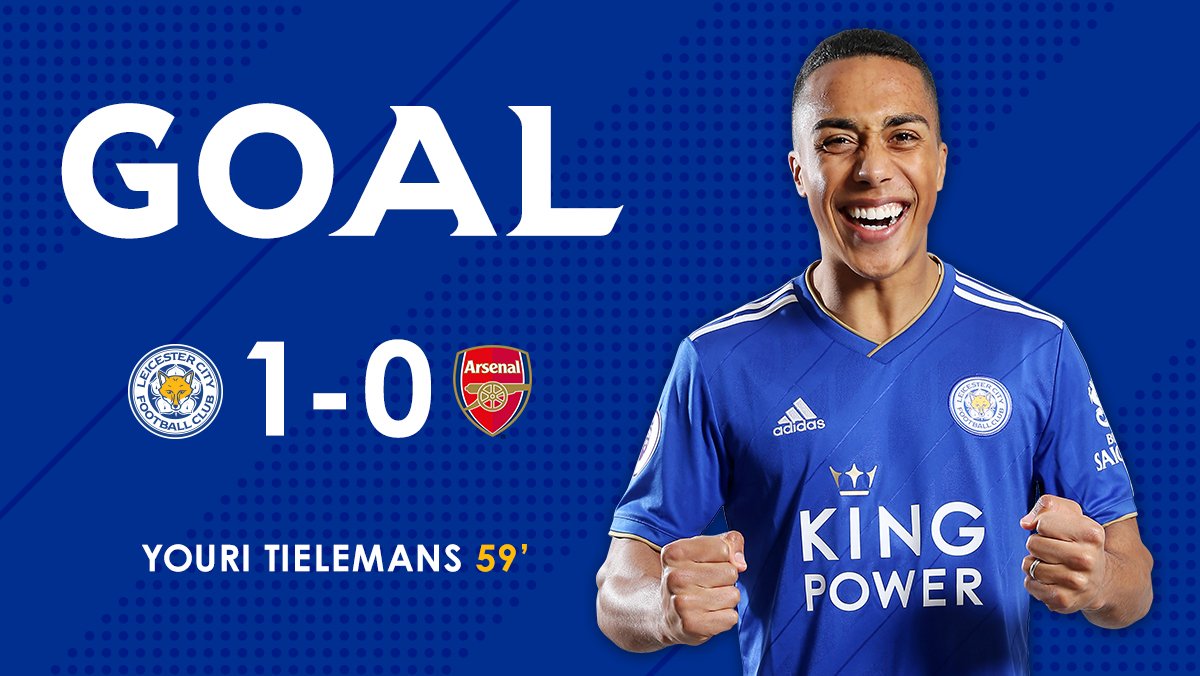 According to WhoScored?, he averages an 85.3% pass success rate, far higher than the 79.9% he managed in Ligue 1 before Christmas, and has produced a mean rating of 7.22, far eclipsing his performances at Monaco, worthy only of a 6.94.
But if, like me, you don't think statistics tell a full story, then you only have to watch him to see the quality he possesses. The partnership he has struck with creative midfielder Maddison in such a short time is one reaping rewards right now, and Leicester will certainly be looking to keep him around beyond the summer…
Your-in demand
…but that's not as simple as it sounds. Rodgers hasn't hesitated to make it known that he wants to sign Tielemans on a permanent basis, but he is not without competition.
Both Manchester clubs have been linked with a move for the Monaco man, while north London sides Arsenal and Tottenham Hotspur are also said to hold interest. The lure of playing for one of these sides will surely be tempting, but Leicester may just have an advantage over the others.
While the form he has demonstrated in recent weeks is certainly worthy of a spot in most of these sides, the Foxes will be more likely to be able to offer him a regular place in the starting XI. He chose to leave on loan to get more game time so, if this is truly what motivates him most, then a prolonged stay at the King Power Stadium seems the logical way to go.
Furthermore, Adrien Silva is currently enjoying a good spell on loan at Monaco from Leicester, so he could be used as a bargaining chip in any potential deal if Leonardo Jardim wants to keep the Portuguese around full-time.
If Rodgers can convince Tielemans to stay then we can look forward to seeing his burgeoning partnership with Maddison thrive in the Premier League. Both are very talented but also young, so Leicester could really have a couple of gems on their hands.
If not, then don't worry Brendan. You could always go for 'wee' Joe Allen.