Can wounded Manchester City get back on track against Everton?
Manchester City should return to winning ways against Everton but will injuries allow?
The Etihad Stadium has not been the best place for a visiting team to secure three points in recent times. The last visitor to win there was Manchester United in last season's Manchester Derby. With City coming off their first Premier League defeat this campaign, it might be the perfect time for Everton to arrive. Or it might be the worst.
Marco Silva spent the season's early doors proving all the praise for his ability while at Watford was not misplaced. The Portuguese manager transformed Sam Allardyce's dull side into a vibrant squad contesting a top-six place. A head-to-head result against City would bolster their case. Thus far, his seventh-place team haven't achieved much against the clubs above them in the table.
Following their unexpected loss to Chelsea, Guardiola's men returned to their dominant selves versus TSG Hoffenheim in the Champions League midweek. They won't be licking their wounds against the Merseysiders. The Cityzens were in a hurry to put the Stamford Bridge reversal behind them. After a hesitant start, they came from a goal down to beat Hoffenheim, finish top of their Champions League group and show their character. They'll use that momentum to reassert themselves in the Premier League.
Liverpool find themselves in the conflicting position of wishing Everton all the best, hoping their Merseyside rivals can help them hold their lead in the table in the face of a tough match against mercurial Manchester United. Unfortunately, the odds are stacked against the Toffees.
The last time Everton beat Man City in the league was January 2017, the only victory against the Sky Blues in their last ten meetings. The Blues suffered five defeats in the other nine. With City improving by the day under Guardiola, it is difficult to see how Silva's men can win.
All the same, the former Hull City and Watford gaffer is bent on changing the narrative. With just four losses from 16 matches, Everton are joint-third-fewest in Premier League capitulation. Liverpool's 96th-minute freak of a goal provided one defeat. Before then, they had held Chelsea to a goalless draw. Silva's Toffees can compete with the big boys but beating them is still on their to-do list.
A draw is more likely especially considering how many they've eked out of late. Silva's tactics produced a point in three of Everton's last five. It could have been four had the four minutes of added time not expanded to six in the Merseyside Derby. A point away against the reigning champions isn't a bad result. Which isn't to say the visitors shouldn't chase a win if the opportunity arises.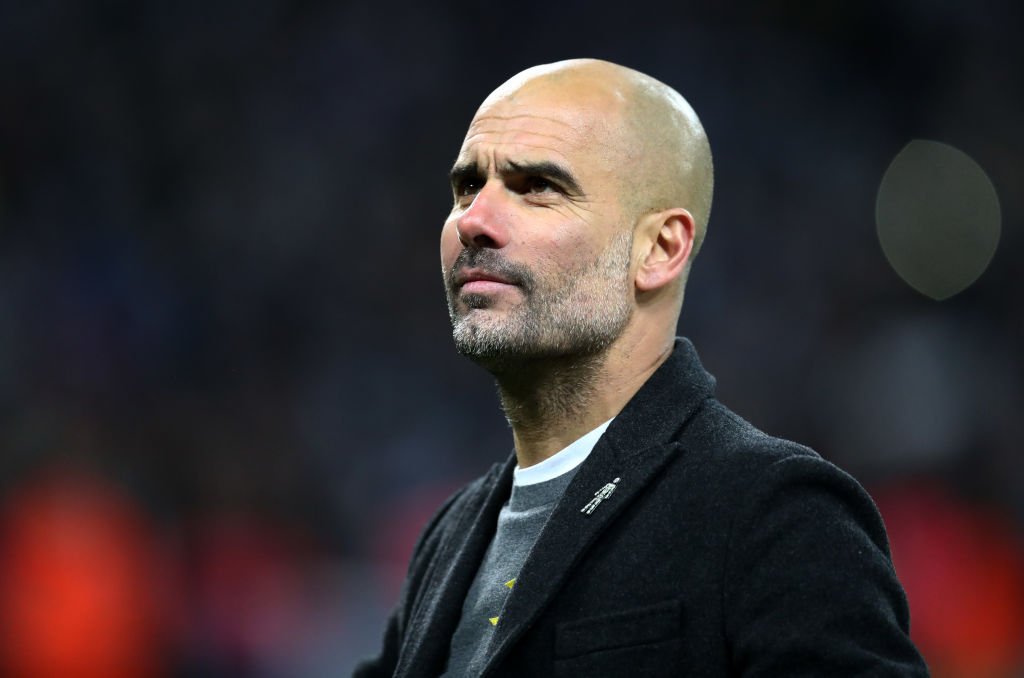 Injury problems could put the dangerous thought of not losing in City players' heads. Kevin de Bruyne, Benjamin Mendy and David Silva will all miss the match. Sergio Aguero and John Stones are questionable. A diminished City squad plays into Marco Silva's hands. A win at the Etihad Stadium will serve as an early Christmas gift to the Everton faithful who last celebrated victory on this ground in December 2010.
That's easier said than done. Despite the injury concerns, Guardiola's side remains the more dangerous. Richarlison's eight goals are the lone notable threat Silva brings to bear. From the rest of his squad, only Gylfi Sigurdsson has scored more than two. Even if City don't have Aguero, Raheem Sterling, Leroy Sane, Riyad Mahrez and Bernardo Silva are all lethal finishers. Ilkay Gundogan is another, should he see action. City's goals can come from anywhere.
The shock defeat to Chelsea should not be City's measure. Every great team loses at some point. Even Pep's treble-winning Barcelona side had a bad day at the office. Several, in fact.
Chelsea could just be a temporary setback on the way to another successful season. Or it could be the loose rock at the top of a slippery slope. Everton would like nothing better than to send the champions tumbling.