Is there one more oyster in Zlatan Ibrahimovic's world?
Zlatan came into LA like a lion but the Galaxy ended their season like a lamb.
Without culturally appropriating the big Swede who took London, Manchester, Paris, Milan, Turin and Amsterdam by storm, Zlatan Ibrahimovic is a New York kind of guy. I have the old Frank Sinatra song in mind. "If you can make it there, you'll make it anywhere..." So many New Yorkers emigrate to Los Angeles only to find the West Coast is the antithesis of all they know. It had the same effect on Ibra. Maybe you can make it everywhere but LA just doesn't care.
The former Ajax, Juventus, Inter, Barcelona, Milan, Paris Saint-Germain and Manchester United striker, the man whose bicycle kick from 30 yards at Wembley capped a four-goal performance in true Hollywood style, breezed into Tinsel Town like he owned the place. He posted a full page ad in the Times, not to say thank you, but to tell the city it was welcome. He filmed a promotional spot walking down a runway with a lion. Then came the billboard with a simple message: "LA, welcome to Zlatan."
As usual, he backed up the flair with substance. Arriving at the 2018 MLS season fashionably late, he appeared in 27 matches and produced 22 goals. Only Atlanta United sensation Josef Martinez surpassed him with 31 in a full 34-game season. The nine-goal gap is further reduced when you consider Zlatan scored from the spot just four times while the Venezuelan padded his stats with eight. Martinez provided 10 game-winners to the team with the league's second-best record. In a side for which victories were much harder to come by, Zlatan contributed seven. Not counting penalty kicks, Martinez scored at a rate of 1:126 minutes. Zlatan bettered that at 1:119 minutes and did so on 37-year-old legs that had carried him through a dozen more campaigns.I'm saying he was the league's best player on one of its worst teams.
.@Ibra_official is a finalist for @
MLS
MVP, Newcomer of the Year and Comeback Player of the Year ⭐️⭐️⭐️
The failure wasn't Ibra's. The Galaxy were a top-heavy side. Norwegian Ola Kamara partnered Zlatan. Los Hermanos Dos Santos, Jonathan and Giovanni, who shared a penchant for injuries as well as the same given name, albeit in different languages, appeared on the wing or at second-striker when healthy. Romain Alessandrini was the creative force in midfield. Ashley Cole made it rain crosses from the left flank. Regardless, the attack couldn't score more than the defence conceded at the other end. Even by MLS' low standard, the Galaxy were woeful defenders.
The board sacked manager Sigi Schmid, the league's all-time winningest boss and replaced him with Dominic Kinnear, third on the list. Kinnear appeared to have shored up the back end. Then the team frittered away a two-nil half-time lead to the already-eliminated Houston Dynamo, Kinnear's former club, losing 3-2 at home to miss the playoffs. Ibrahimovic is not accustomed to losing important matches. Since 2002, he's won 11 league titles, seven domestic cups, 14 domestic Super Cups, one UEFA Super Cup, one Europa League and one Club World Cup. That's better than two trophies per year. Disappointment on this level is a new experience.
The question is whether Ibrahimovic takes the setback personally? He did everything he could to help his team win. Others let him down. What does he owe them? The Galaxy lacked balance. For that, management bears responsibility. Will Ibra feel that losing in the US is a black mark on his ledger that must be erased? Will he trust the Galaxy to help him set things right? At 37, will he call it a career? Or will he seek a new challenge? There are some interesting ones out there.
Should he call it a career?
Bitch, please.
Should he stay?
There are several factors that argue against spending another year in America. We've already discussed the Galaxy's management issues but the most critical factor is time. Ibra knows his body none better. Does he feel like he has another season in him? Will a three-month rest kill his momentum rather than keep him fresh? If he's feeling time creeping up on him, his best option might be a return to Europe in January to play a half-season against top competition.
If Zlatan agrees, the question becomes where?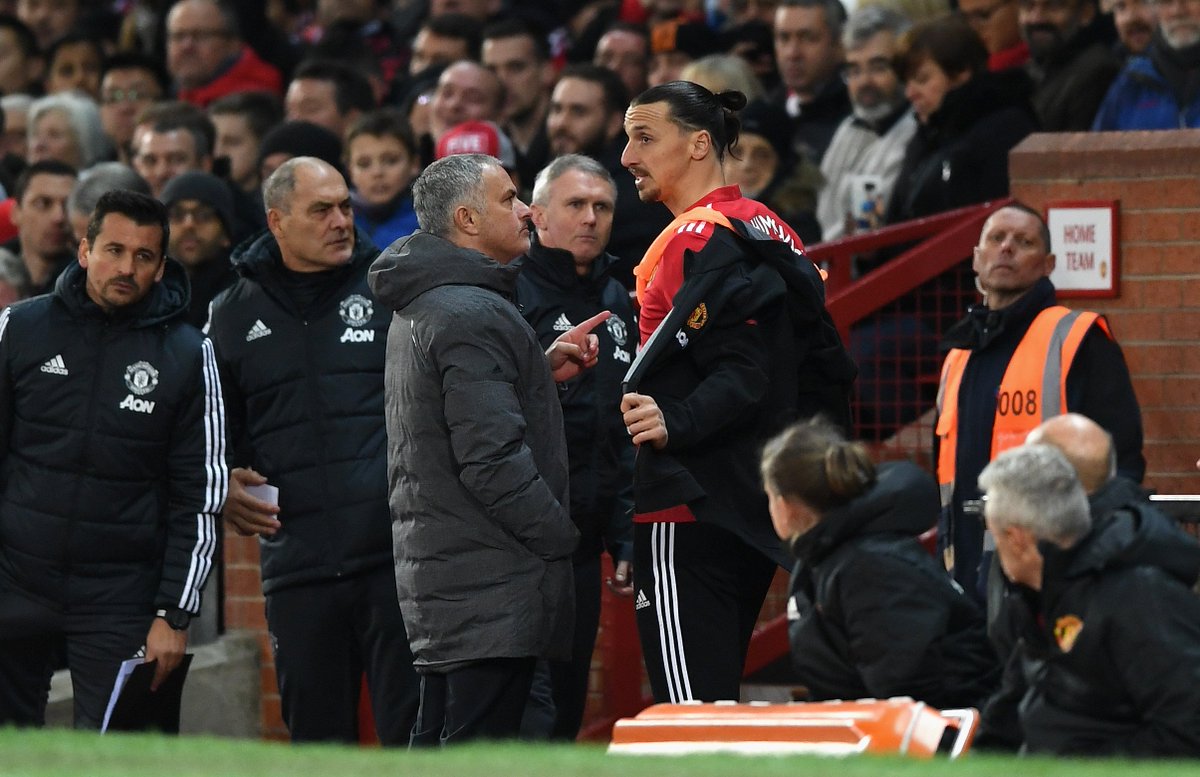 Manchester United
The old saying warns that you can never go home but footballers do it all the time. Leonardo Bonucci is back at Juventus after a season with Milan. Robin van Persie and Dirk Kuyt finished their careers with Feyenoord. Mats Hummels is back with Bayern. Paul Pogba is [wondering why he] returned to Manchester United. Ibra's own stay at Old Trafford was rudely interrupted by a ruptured ACL. Then he came back to fast, putting him on the shelf again.
Jose Mourinho's ruled out a return but he shouldn't speak too fast. United could use a finisher up front at the moment. Romelu Lukaku needs to be pushed to rediscover his form. Marcus Rashford isn't picking up the slack. Neither is holding up play especially well, either. Ibrahimovic knows how to bring other players into the attack. Signing him through the summer will carry the team into a transfer window where they can add a depth player at the position.
If United isn't interested, that's alright. Zlatan's had many homes over the years.
AC Milan
Gonzalo Higuain is beginning to pump in some goals after a slow start but the Rossoneri are the side who most need help among the three Italian clubs Ibra graced with his presence. Higuain formed a strong partnership with Mario Mandzukic. Might the same dynamic develop with the Swede? His winning attitude ought to resonate perfectly with manager Gennaro Gattuso, as well. One thing is certain. Ibra still has a special attachment to San Siro.
Ajax
The Amsterdam giants are prodigal son central. Edwin van der Sar is team president. Klaas-Jan Huntelaar and Daley Blind are back in the side. Why not Ibra? He might be just the push the squad needs to run down PSV Eindhoven for the Eredivisie title. Sons of the Gods, indeed.
Or maybe a new challenge served with a side dish of revenge?
If there's one club where Zlatan might feel he received a raw deal, it's Barcelona. It's highly unlikely he has no interest in giving it another go under a different manager but he might be interested in sticking the knife into the Blaugrana before he hangs up his boots. His opportunity to do so lies with Real Madrid. The Santiago Bernabeu may be the perfect place for Ibra to carry on his momentum from MLS. La Liga won't place the physical demands on him that the Premier League or Serie A will. He's become accustomed to wearing white. Best, he'll have a squad behind him fully intent on extracting their own pound of flesh from their Catalan rivals.
With Santiago Solari in charge until the summer, it's not the ideal fit it would have been with Antonio Conte calling the shots. The Italian values veteran players and, despite his feud with Diego Costa [or because of it] appreciates the value of a finisher with a killer instinct. Solari may have some notions about the Real Madrid way in the same vein that Pep Guardiola had a the Nou Camp. The difference is the club president will remind him the Merengue way is by any means necessary.
At the moment, Los Blancos lack a reliable scorer. Zlatan would be the ideal stop-gap until June arrives, allowing Florentino Perez to pry Eden Hazard away from Chelsea. And if he gets to wreak a little havoc in the return leg of El Clasico in spring and one more crack at the Champions League, all the better.