World Cup Best Young Player: France lead way thanks to Kylian Mbappe
We're now at the business end. France, Croatia will contest the World Cup final, while England will take on Belgium in the third-place play-off game.
During any major international tournament, there tends to be a breakout star or two. Four years ago, it was Colombia's James Rodriguez, lighting up Brazil 2014 with stunning goals and brilliant moments of magic.
This year has been similar to tournaments gone by. Things started slowly, and as the hot-prospects began to feel more comfortable in their surroundings, we've seen some glorious moments that'll live long in our memories. The question we'd like to ask is, who is going to win the Young Player of the Tournament award? In Brazil, it was Paul Pogba. Those are some big shoes to fill.
Everybody's favourite to win the award is Pogba's compatriot, Kylian Mbappe. It's scary to think that the Paris Saint-Germain forward doesn't turn 20 until December. The footballing world is at his feet. After a spectacular debut season in the French capital, scoring 21 times and tacking on 16 assists, winning a domestic treble, while also scooping the 2017 Golden Boy award, there isn't much that this lad hasn't already achieved. Russia 2018 would be his first major tournament. He took to it like a duck to water.
In his six World Cup outings, Mbappe has scored three times. His first strike came against Peru. That game would end 1-0. A crucial three points for Les Bleus; delivered by their youngest squad member. Talk about showing a maturity beyond your years.
His other two goals came in France's biggest game (on paper at least). He'd go head-to-head with Lionel Messi's Argentina. His brace, once again, was pivotal in Didier Deschamps' progression through the tournament. Not only did he outshine arguably the best player to ever kick a white football around a green field, he led by example, carrying his teammates through when the going got tough.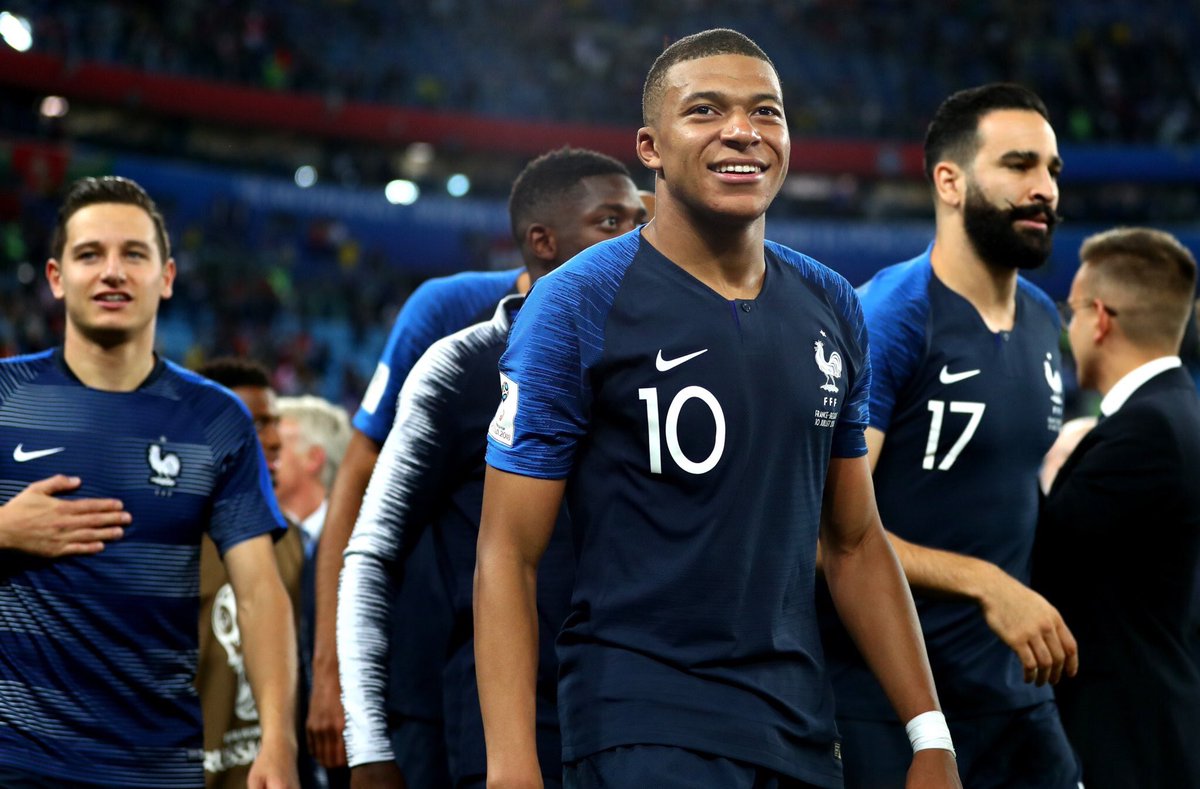 I think it tells you everything you need to know about Mbappe that he's not only likely to scoop the Best Young Player Award, he's also in the running for the Golden Ball trophy (best player at the tournament). At 19, that's just insane. The last five winners of that trophy are Lionel Messi, Diego Forlan, Zinedine Zidane, Oliver Khan and Luis Ronaldo. France's newest hero would be the youngest person to ever win it.
My other main consideration to win the highly-coveted personal honour was Rodrigo Betancur. The man from Uruguay, who currently plies his domestic trade for Juventus, was probably his country's second-best player behind Edinson Cavani. The 21-year-old carved out opportunities for his team and was a constant thorn in the sides of Uruguay's opponents. He may not have scored, but his stock has certainly risen over the last month.
Then you have Benjamin Pavard. Although I'm somewhat cheating here as the right-back is ineligible for the Best Young Player trophy. He's had a great tournament that could well help to seal his move away from VfB Stuttgart. That goal he scored against Argentina will go down as arguably the best of the tournament.
To sum up, nobody is getting close to Mbappe. He has it signed, sealed and delivered. With a World Cup final just on the horizon, he'll face the biggest challenge in his fledgeling career. If the attacker puts in yet another excellent performance, he'll not only be celebrating personal glory, but there's a great chance he'll be bringing the World Cup trophy back to his homeland for only the second time in France's history.