2018 World Cup draw: the three Lions view
English fans couldn't really ask for much better, right? For Gareth Southgate, the World Cup draw is as good as it gets. It is a relief to avoid E and F, as it contains Brazil and Germany. This is England, though, it can still be messed up.
Belgium are expected to top Group G, so it alleviates pressure on the Three Lions. But if England somehow fail to perform, Southgate must be sacked.
England's opponents
Although the Three Lions should have few problems against Tunisia, the African side did qualify ahead of Ivory Coast. England must remain wary. Tunisia will make a fifth appearance at the World Cup, but they have never progressed to the knockout stages. It is the perfect game for the Three Lions to open their World Cup campaign. Somewhat reminiscent of France '98, they start against the Eagles of Carthage. Will they be able to replicate the result from Marseille back in 98?
Next, World Cup debutants and the second lowest ranked team in the tournament: Panama. It's still a shock that they won against Costa Rica. Panama have nothing to lose, but the English have no excuse for not soundly beating them. The best that Panama have going for them is their team spirit, along with the players being national heroes. Additionally, their key man is the coach, Hernan Dario Gomez. He's got a wealth of World Cup experience, taking Ecuador to their first in 2002. He was also Colombia's assistant for Italia '90 and USA '94, then was coach in '98.
Finally, England's first real test comes against Belgium. Roberto Martinez's side boast quality in all positions. With a host of Premier League players in their ranks, many household names make up the side. The problem since 2011, however, has been turning this "golden generation" into a high-functioning unit. The battle between the English and Belgians should ultimately decide which team tops the group. Quite frankly, qualification for both should be sealed before 28th June.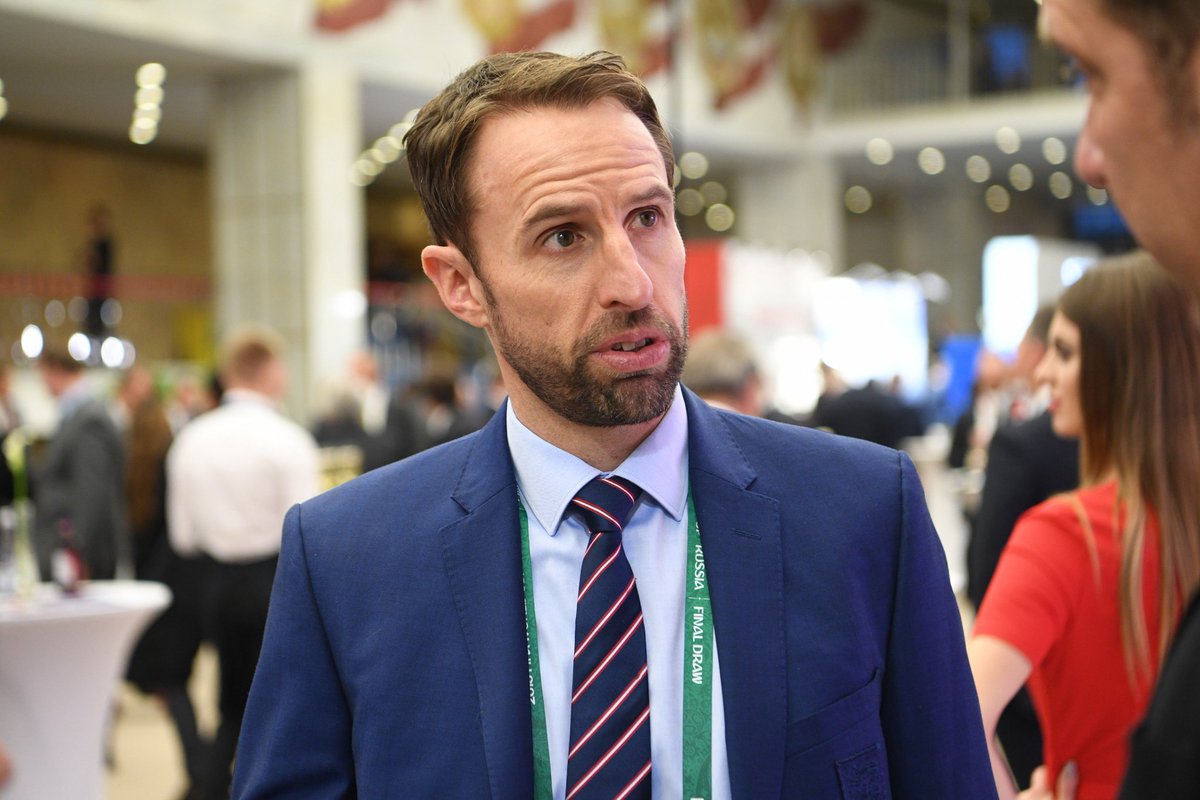 🏴󠁧󠁢󠁥󠁮󠁧󠁿 England's World Cup schedule:
🇹🇳 Tunisia
📅 Monday 18th June
⏰ 7PM
🇵🇦 Panama
📅 Sunday 24th June
⏰ 1PM
🇧🇪 Belgium
📅 Thursday 28th June.
⏰ 7PM
What's your predictions?
https://t.co/aBGYAfiwDU
What is expected?
Gareth Southgate's side, despite its stage of transition, should qualify with consummate ease. The Tunisians and Panamanians should not cause England any problems.
Depending on which Belgian side turns up, the Three Lions might even win the group. This group is reminiscent of what England usually face, where it's fairly easy and expectations are to finish top. In the past, however, England played without cohesion. In the midst of the golden generation, it became the "norm".
Southgate is still implementing his philosophy with England. Multiple dysfunctional displays throughout qualification gave fans little hope of a good summer. Friendlies against Brazil and Germany showed just how many decisions the manager will have to make over the next six months. Does Joe Hart go to the World Cup? Who will be named as England captain? Does he have a plan to get the best from Harry Kane when it matters? Regardless, one thing Southgate must address to stand any chance of a good tournament is the players' mentality. The fear factor that cripples England needs sorting. As time and time again the Three Lions have failed to perform on the big stage.