World Cup: Why Jordan Henderson is so important to England?
It's coming home.
England are through to the World Cup semifinal where they will face Croatia. Three Lions cynics are looking for something new to complain about after 38 years of reliable targets. Youth and inexperience have done what stardom and entitlement could not. That is to say, win a penalty shootout. Harry Kane is the main protagonist, scoring six goals, five from the spot. John Stones and Harry Maguire have had an incredible tournament so far protecting the backline and supporting the attack. Jesse Lingard, Dele Alli and Kieran Trippier have had opposing centre-halves cursing in four different languages already.
But there is one player who is criminally underrated. People have long wondered what Jordan Henderson does on a pitch. Why does every manager find him so valuable when he doesn't appear to do anything? In this tournament, the answer is being given. And that answer is he is the English version of Marouane Fellaini, making up for the lack of hair and height with a rear end so wide it should have orange neon triangles affixed. That and the fact both of them clean up messes and restore/maintain order.
Gareth Southgate sets up a 3-3-3-1 with three centre-backs, one holding midfielder, two wing-backs and three attacking midfielders behind a classic no.9. The formation allows creativity, dynamism and fluidity within the team but leaves Jordan Henderson alone in the central midfield. If you pick any team in any league or tournament with just one holding midfielder, you'll find it is often exposed and vulnerable on the counterattack. The exception is England. The reason is Jordan Henderson.
How does he do it? In simple terms, he wins balls and recycles possession. His passing is generally sideways and backwards, which perceived as negative. But those passes draw out opposition defenders, freeing up space for other England players. He doesn't take many risks but does create a lot of chances. His ability to switch flanks between Trippier and Ashley Young is critical. His passes are quick, accurate and short. Teammates are never forced into bad first touches. He is the midfield heartbeat.
Against Tunisia and Panama, he had a 100% tackle success rate and a 90% pass completion rate. People ask what England would do without Harry Kane? They should ask the same regarding Henderson. He has no replacement. Eric Dier is the nearest thing but he lacks dynamism and consistency. Yes, I used the word dynamism to describe Jordan Henderson. Who knew?
Henderson reads games like Leighton Baines reads books. He absorbs and controls the game. He wins tackles and passes the ball. It's simple stuff, but look where complicated got Spain.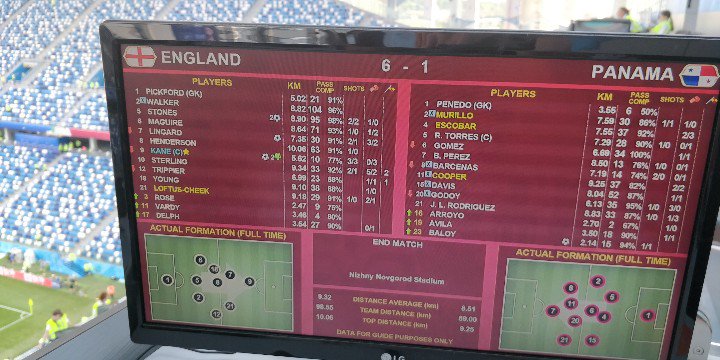 One area Henderson must address is breaking the lines. He has shown he can improve in the past. Despite Naby Keita and Fabinho's arrival, his role at Liverpool under Jurgen Klopp is defined and there is no doubt about it.
Southgate shouldn't change his formation. They are caught when errors are made, not for tactical reasons. England's new generation is poised to do what the Golden Generation couldn't They must embrace Jordan Henderson's presence in their midst and keep improving. In my opinion, he is the best central midfielder for his country and the best regista England have seen since Michael Carrick.