Should the Toffees look at Zlatan?
The Merseyside Blues are reportedly considering the big Swede.
With Carlo Ancelotti reportedly set to be named Everton manager, the Italian must be thinking of names for his January transfer wish list. Widespread reports suggest veteran striker Zlatan Ibrahimovic is set for a shock move to Goodison Park to reunite with his former manager. The pair worked together at Paris Saint-Germain. On the other hand, Ancelotti also dropped hints about signing the Swede during his time at Napoli. It didn't happen but, following a prolific 18 months with Los Angeles Galaxy, the 38-year-old is ready for a new challenge. Should it be on Merseyside?
Currently 16th in the Premier League, Everton lost nine of their 17 matches under Marco Silva this term. The Toffees need wins and therefore winners. They brought in Marcel Brands as Director of Football two summers ago because the Dutchman won three Eredivisie titles with PSV Eindhoven and another with AZ Alkmaar. Ancelotti won three Champions Leagues and four league titles, one each in Serie A Ligue 1, the Bundesliga and Premier League. Zlatan hasn't won the Champions League but can claim 13 league titles and, with Manchester United, a Europa League winners medal. Between them, they've won 52 major trophies all told.
Despite his advancing years, Ibrahimovic shows little sign of slowing down. The striker netted 52 times in 53 Major League Soccer appearances after scoring a solid 29 goals in the same amount of appearances for Manchester United. He insists his body is still in top shape and that he can carry on at the top level. Ibrahimovic would inevitably bring goals to Everton as he's done everywhere else. The one thing Silva always lacked was a pure finisher.
Ibra's experience can only help the Toffees' current forward crop. Dominic Calvert-Lewin and Richarlison are 22 while Moise Kean is 19, young, impressionable minds. While Duncan Ferguson has his pearls of wisdom to impart, a striker with 518 goals for club and country might have something to add.
Everton sorely lack leaders. The squad's mental strength was questioned on several occasions under Marco Silva. Ibrahimovic brings an over-abundance of mental strength. He's been criticised as selfish and self-interested on numerous occasions but his overflowing trophy cabinet reveals the lie. He served as captain both at PSG and LA Galaxy.
Seamus Coleman wears the Everton armband now but the full-back has been blighted by injury in recent years. Tom Davies stepped in as captain on several occasions. The 21-year-old is arguably a better player without that pressure. Ibrahimovic is a better choice to serve as Coleman's second.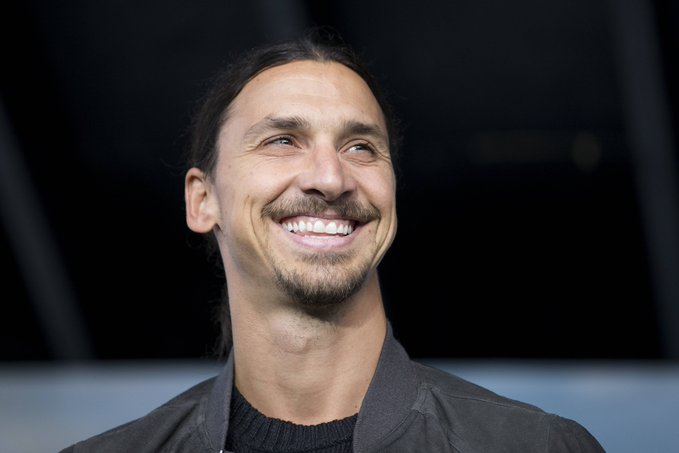 Everton's project is a long-term one. They hope to move into their new stadium at Bramley Moore Dock by 2023. Brands speaks publicly of his emphasis on signing players between 20-25. Ibrahimovic contradicts that strategy. He wouldn't be available for more than a year or two, perhaps only until season's end. Is there an exception to every rule for the Dutchman?
Milan were linked with Ibra but allegedly put off by his wage demands. Brands prioritised decreasing the wage bill when he joined the club. That was a key factor in letting Wayne Rooney go to MLS. Zlatan would instantly be the highest-paid player at Everton and significantly raise the wage bill. The Ibrahimovic rumours echo Rooney's signing. Everton must learn from that experience. Rooney showed moments of brilliance but often struggled to keep up with the game. Evertonians could not argue when the club let him go after just one season back on Merseyside. On the plus side, Ibra is available on a free transfer.
For all the expense and questions about fitness, Zlatan's commercial appeal must also be taken into account. Shirt sales would soar. Fans would want to see him play. Global interest in the club would increase. As Farhad Moshiri looks to build the Everton brand, the Swede offers a needed boost to the club's profile.
Duncan Ferguson restored the Goodison Park mojo in his first match. Even as a short-term measure, Zlatan Ibrahimovic could turn that spark into a roaring blaze.