Does Yaya Toure have anything to offer Olympiakos?
Yaya Toure almost ruined an impeccable career at Manchester City with a bare-all interview regarding his relationship with manager Pep Guardiola. The Ivorian had been a powerhouse in the Citizens' midfield, playing a starring role in both Roberto Mancini and Manuel Pellegrini's trophy-winning sides.
Toure joined Man City from Barcelona in 2010. Interestingly, the move came after he was frozen out of Guardiola's plans at Camp Nou. Their paths were to cross again in 2016 when the Catalan was installed as City manager.
Having had a rocky relationship at Barca, many were curious as to how the pair would get along second time around. Media speculation was rife, stating Toure would seek a way out. He opted to stay in Manchester instead. But it was not surprising that his role was reduced in Guardiola's new-look city team.
There was good reason. Toure wasn't getting any younger. To be fair to Guardiola, despite axing the club's old guard, he retained the former African Footballer of the Year. Again, that decision could have been to avoid any unnecessary criticism given the duo's past.
All the same, Guardiola built Man City around the midfield trio of Fernandinho, Kevin de Bruyne and David Silva. This setup delivered the Premier League title in his second season in charge. With no place in the side, Toure's only option was to leave.
At 35, most players have already hung up their boots to concentrate on life off the pitch. That's not the case with Toure, though, who feels he still has more to give. His agent, somewhat sensationally, threw out a challenge to England's big teams. The midfielder was ready to sign for any of them, with one eye on proving a point to Guardiola.
However, it was not to be. The Premier League's elite showed no interest in Toure. Even West Ham United links were denied by new boss Manuel Pellegrini, despite the duo previously forging a successful relationship at the Etihad.
With no offers forthcoming from English clubs, Toure has been awarded a lifeline in Greece.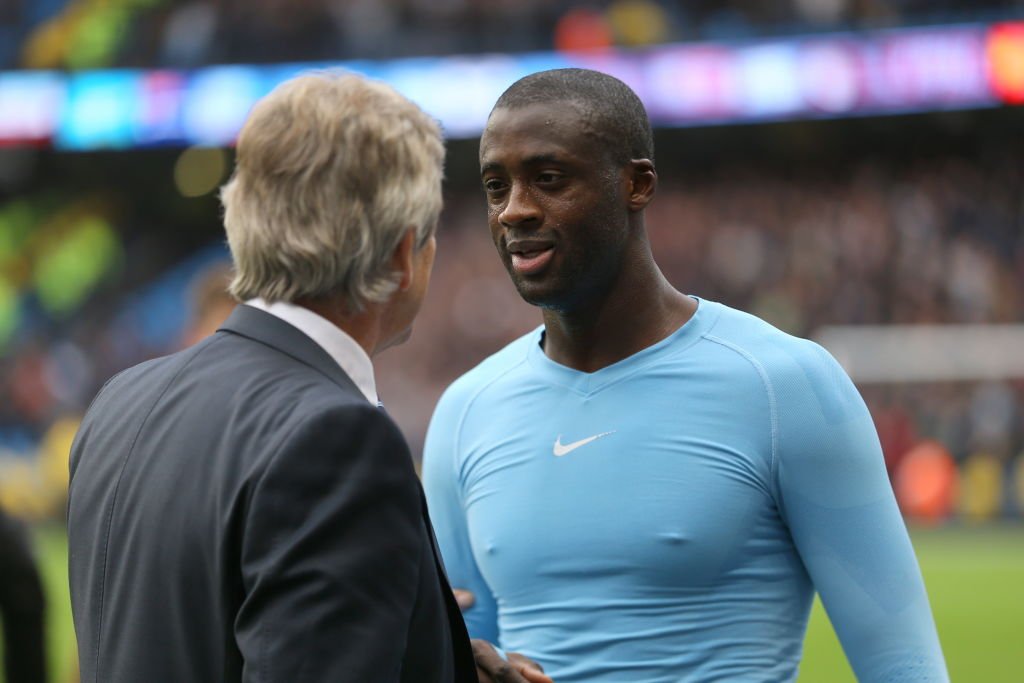 Toure is reportedly close to signing for Olympiakos. The deal will mean he earns approximately £2 million per year. It will be his second spell with the Greek giants, having first joined in 2005. He won the domestic double before moving to Monaco after the 2006 World Cup.
Should the transfer happen, Toure would have to settle for Europa League football this season. Olympiakos defeated Burnley 4-2 on aggregate to make the competition's group stage. They join British teams Chelsea, Arsenal, Celtic and Rangers. The Thrylos have been drawn against AC Milan, Real Betis and Dudelange.
After winning the Champions League with Barcelona, as well as lifting six major trophies at Man City, including three Premier Leagues, Toure will be determined to add more silverware in Greece. He will hope to not only dominate on the home front but also help challenge for European honours.
Olympiakos would benefit from Toure's experience, leadership and goals. The former Citizens captain scored 79 times in 316 appearances for Manchester's blue half. He would have an opportunity to shine regularly in a less competitive league.
However, Greece may just be a stop-gap for Toure before moving further toward retirement in Asia or the United States.