Panic at the Bernabeu
Have you read the book--sorry, what am I saying? Have you seen the film where the baby is born into an obscenely wealthy family, grows up wanting for nothing, graduates from the best university not because his parents have money but because he's a genius, creates world peace with a simple tweet that was just a passing thought not even requiring 140 characters let alone 280, retires at 25, lives till he's 105 and dies in his own bed, a smile upon his face while having sex with three supermodels?
No, of course, you haven't. It's never been made and never will be. Why not? Simple. Unless you think it should have been four or five supermodels, the problem with that story is there is absolutely no problem. All the best tales satisfy because either the heroes overcome adversity or, as in the horror genre, people who think they're heroes get what they deserve. If there is nothing to rise above, no challenge to meet, no obstacles to surmount, nothing to lose, then no one cares. Like the father telling his spoiled son he used to walk ten miles [not kilometres] uphill to and from school in a snowstorm in July [what summer vacation?], we measure ourselves by the hardship we endure.
Unfortunately, that philosophy has the ill effect of causing us to destroy our heroes. Millionaire footballers who can't win every game with at least four goals in the first half and keep a clean sheet throughout the season across all competitions? Come on, what are we paying them for? They've got everything life has to offer. This should be child's play for them.
Actually, it is child's play but that's another moral catastrophe entirely.
The issue here is that these wealthy playboys exist so that we can live their unsullied, uninterrupted, unencumbered lives vicariously. When our club struggles, we cry like overgrown babies in prams, throwing our rattles about on social media, spawning movements to oust owners who hire the wrong managers, only spend a billion rather than two on new players and, when they do spend, throw the money away on good-fer-nuttin' shite.
Apologies for the Irish temper in an article about Real Madrid written by a half-Canadian, half-American of Italian and [uncertain] Balkan descent. It's tough to figure out who you are in such an interconnected world.
Figuring out is the beauty of it, however, and why I lose my mind when entitled fans want to burn everything to the ground because they lost a match. In September, no less.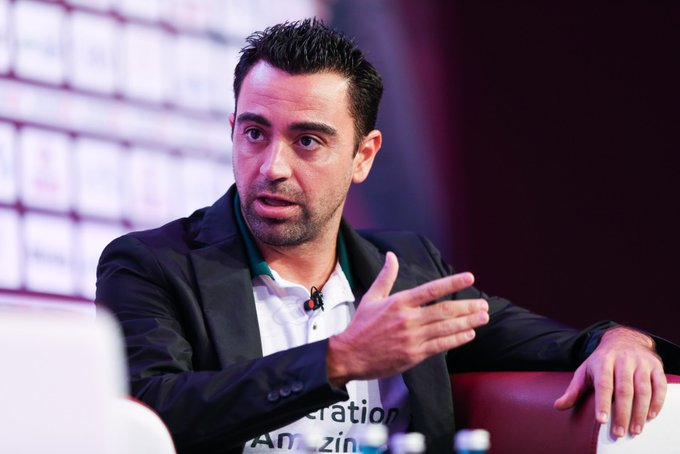 Xavi: "I don't believe [Real] Madrid are in a crisis. I've seen this so many times! They will compete for everything."
Xavi is more positive about Real Madrid than Real Madrid fans themselves, the fuck?
https://t.co/FYg9RZVZbQ
Listen up. If you lost the match, it's because you aren't where you think you are. The journey isn't over. Not by a long kilometre. It never will be until you're 105 and in bed with four or five supermodels. So smile.
Don't think I consider myself immune to such psychoses either. Living as I do on the fringe of sports journalism, coping with the unfulfilled dream of finding myself far deeper in, I am writing this diatribe because I expected more from the commentators on the live-stream I viewed from around 30 minutes into the Paris Saint-Germain/Real Madrid match until its end.
The commentators on the original feed were perfect. They loved Angel di Maria's first goal, paying homage to his patience and perseverance in scoring against a club that sold him four years earlier, leaving him to twist at Manchester United until he found his way to Paris where he had to sit on the bench because the runaway French champions weren't satisfied with his magical left foot and had to go out and buy Zlatan Ibrahimovic, David Beckham, Julian Draxler, Edinson Cavani, Neymar Jr, Kylian Mbappe and seven or eight other world-class superstars I've forgotten. All that adversity to reach a moment where he could beat a defender to the near post to toe-poke a cut-back pass beyond a stumbling, unconvincing Thibaut Courtois. It was indeed a story so fulfilling you can hear it told and recount it yourself endlessly, as long as someone else is buying the Guinness.
Full disclosure: I inserted the part about the stumbling, unconvincing Courtois. The announcers possessed too much class to sink to that level. It is true, however, that the Belgian struggles mightily at the Bernabeu. Could the problem be he has everything he desires? He forced his way out of Chelsea to be with his partner and child in Madrid. At Stamford Bridge, he had to focus on football to push the pain of their absence to the back of his mind. Now he needn't focus on football. At 6'6", he made himself small rather than large when protecting his near side, falling while pawing at a high ball he might have swatted away with fire rather than fear in his eyes on the way to the Golden Glove at the World Cup in Russia 14 months ago.
Instead, the presenters focussed on the composure and assurance exuded by Keylor Navas at the opposite end. The PSG keeper was a freed man, finally escaping his unjust Bernabeu purgatory, always benched [Courtois] and shopped for other keepers [David de Gea, Jan Oblak, Gigi Donnarumma] despite winning all those Champions Leagues. His presence in the Parisian goal surely messed with the heads of former teammates who loved and valued him more than their superiors. It had to feel wrong. Did they glance back towards their own goal hoping for a reassuring nod only to see an awkward, slightly embarrassed face?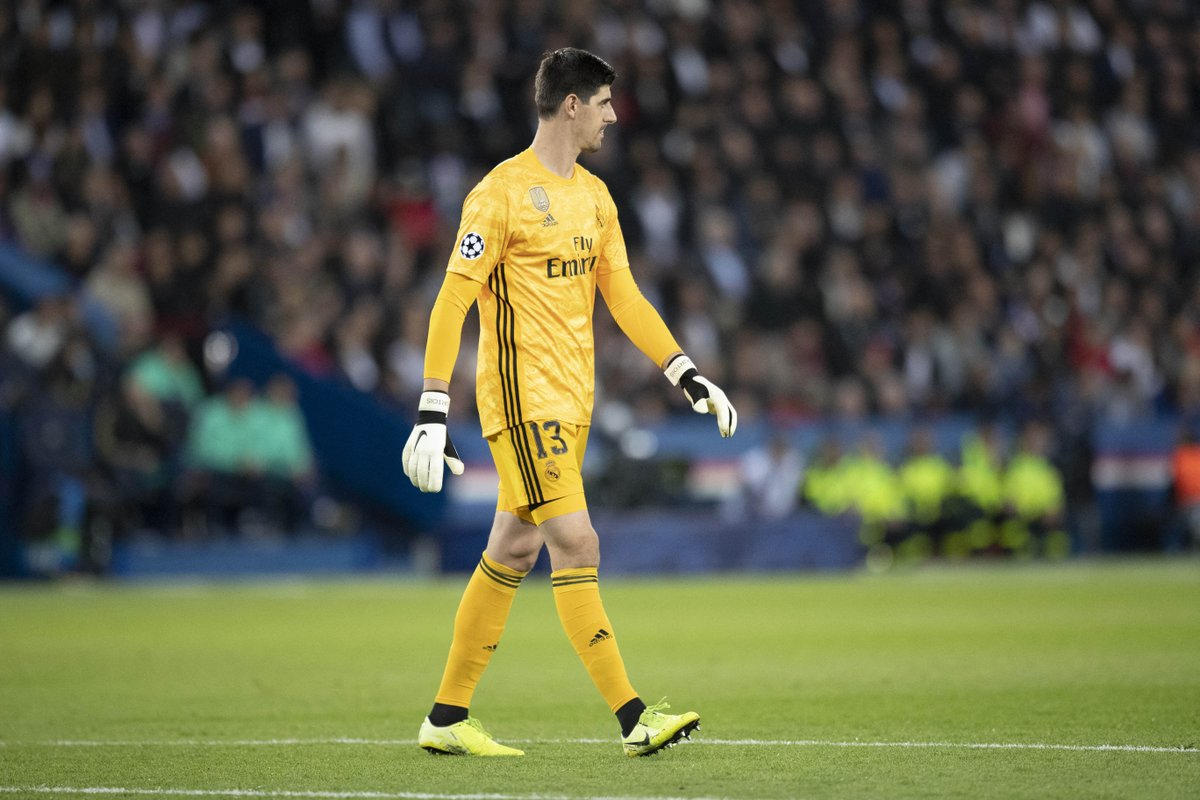 Thibaut Courtois has conceded 11 goals in his last four Champions League appearances for Real Madrid.
It hasn't been smooth sailing for the Belgian since joining from Chelsea last year.
https://t.co/mFPkEmz9ba
The broadcast team also commented on how James Rodriguez and Gareth Bale were easily Madrid's best players in the opening stages. Both had fought fiercely and endured immense hardships at the hand of their manager, Zinedine Zidane. Finally, they'd convinced him to write their names onto the team sheet. Had the Frenchman overcome his own prejudices in the bargain? Perhaps that was too much to hope for and this was a love triangle of expediency.
Then the feed went wonky and I had to switch. The new talking heads began on the same positive note as the old. They happily repeated Di Maria's tale when the Argentine bent a ridiculous volley through the crowded box and inside the post, beyond the fully stretched Courtois' slightly less ridiculous wingspan, making it 2-0. They commiserated with Gareth Bale after the camera caught the ball brushing off his hand to cancel out an audacious juggle and chip that would have put the Merengues back in the match. The Welshman promptly whizzed a free-kick just over the upper 90, so close that the woodwork texted the PSG sports psychologist for an appointment. In the second half, they took up Karim Benzema's redemption, shaking their heads at the offside decision that ruled out a second goal.
Ten minutes later, though, they were off the rails. Real Madrid were suddenly woeful, Zidane under all sorts of pressure, at a loss to do anything with all the talent at his disposal in one breath, desperately needing better players in the next. One announcer needed a moment to remember that two goals had been disallowed and that another shot had found the post when he condemned Los Blancos for "not having a single shot on target". He then made mention of the near misses half-heartedly but continued to repeat they hadn't concocted a "legitimate" shot to test Navas. As if anyone off the street could come close.
Next, he was claiming there were players in the squad whom Zizou didn't want [Bale, James, Courtois] and others he did [Paul Pogba, Navas, Neymar] but whom the board would not sanction, that the three-time Champions League winner had only taken the job to prevent Jose Mourinho from having it. The headlines would forecast the Frenchman's doom, he said.
His partner took up the call to arms. Together, they improvised the story they wanted told. Madridistas would flood social media with cries for their hero's head. James and Bale had disappeared in the second half. It's all a mess.
No one is saying everything is satin sheets and teddy bears in the Bernabeu clubhouse but the two professionals didn't shut it down because they had put their heads together and suddenly realised the manager was treating them like dirt all this time. The guy in the other dugout might have made some tactical adjustments at half-time to put them in check. It's how these things work.
Nonetheless, there are those who will forget not just that a pair of goals were denied, ones that would have made this a much closer affair, perhaps even a desperate draw on the road against one of the tournament's favourites. It will slip their minds that Zidane's previous two seasons comprised a string of early setbacks against much easier opponents than PSG before the squad rose to the occasion when it mattered most.
Di Maria and the diminutive Juan Bernat were the difference in this game, creating the magic for both goals and several other threats. Courtois bore some blame for the opener while Keylor Navas made old friends rue saying goodbye. But Real Madrid showed flashes of the brilliance they displayed in three separate springs under their bullet-headed manager.
Tonight, they are off to another hostile environment. For the second year running, Sevilla are out of the gates faster than Donald Trump taking credit for something good that happened in Bhutan while he was hacking his way out of a soft bunker on the 13th hole at his private course in New Jersey, his Secret Service caddy dutifully fudging the score. The Rojiblancos will defend the Ramon Sanchez Pizjuan with early-season innocence and bravery.
Midweek, Real must avoid nodding off against Osasuna at the Bernabeu before hopping on the crosstown bus for the season's first Derbi Madrileno at the Metropolitano, Saturday next.
In three matches, the Merengues could be topping La Liga's table with all the hullabaloo swept under the turf. Recent history says they probably won't. It's too early. My money is on them tripping up against the promotion side. Egged on by the media, rattles will fly from prams regardless of the fact that Real Madrid, like all great champions, play their best football in crunch time.
So, you angry Madridistas, calm yourselves. Welcome the adversity with open arms. You can get through this. Whether the glory arrives this June or next, I promise it will be all the sweeter for your suffering.