Zinedine Zidane, Frank Lampard: Who should Chelsea fans prefer?
Background photo: Vespa, CC-BY-SA 3.0
Talk about two of the most exquisite midfielders ever to play the game. Zinedine Zidane and Frank Lampard both attained legendary status before hanging their boots. Then they slipped under the radar to earn their coaching badges. Today, these men are highly talked about gaffers in European football. Although one is currently out of a job. But which of the pair would Chelsea fans rather see in their dugout?
Before going any further, let's consider what an average Chelsea fan wants for the club.
In a sense, Chelsea fans are somewhat spoilt with success. Between 2012 and now, the Blues have won every domestic title in England at least once. Plus the Champions League and Europa League. Thank you Mr Roman Abramovich. That success has made the Chelsea faithful quite impatient with poor results. Just like the man who the club owes over £1billion.
Knowingly or not, that's exactly what Maurizio Sarri walked into. Being a man seeking all the time in the world to install his football philosophy – ominous signs indicate he just might not last the full campaign.
If Sarri eventually makes way, Chelsea would have two very good options to pick from. Regardless of whatever the rumours are saying, there's no telling who they'd go for. But the fans have a strong opinion.
Zidane
Zizou morphed quickly from a revered playmaker to a respected football tactician. It's no secret he found his launching pad at the Santiago Bernabeu. From being Los Blancos Sporting Director, he understudied Carlo Ancelotti. Before taking up a role as Manager of Real's B side while completing his coaching badges.
Zidane got an unexpected audition with the Merengues when Rafa Benitez faltered as head coach. What followed was a period of intimidating success for the Whites. In three years Zidane had won nine trophies, including three Champions League titles (a joint record for a manager).
You can attribute that astounding success to luck, but there's no denying the effort he put in. Zizou was pragmatic with his style of play. He employed his football brain and got resounding results. Young players thrived under his tutelage. Happy days returned to the Bernabeu. Out of the Blues came a retirement letter. Madrid was stunned. They're yet to recover from the shock.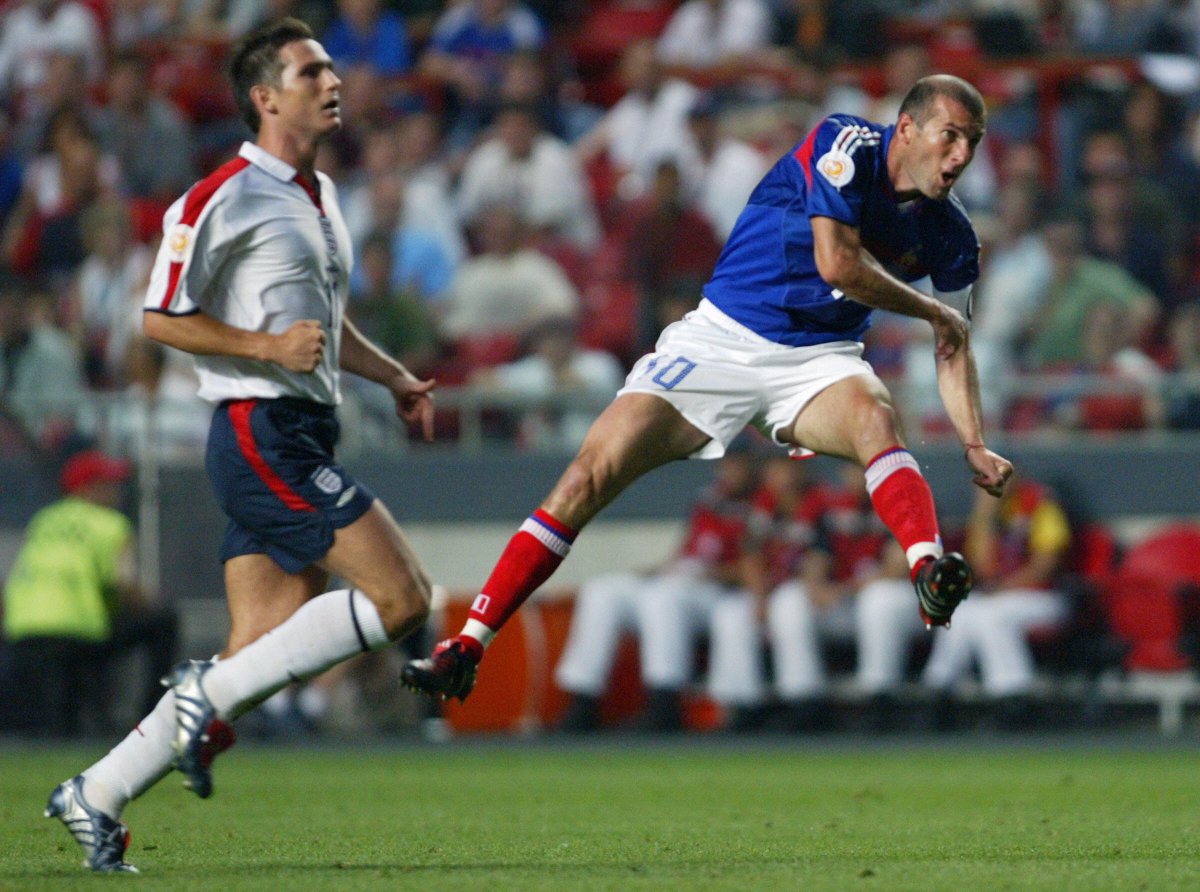 Zidane has remained jobless since. And the British media would have us believe he could be the man about to replace Sarri.
Lampard
Frank Lampard is Chelsea's record scorer. And the most prolific midfielder in Premier League history. Without question, the Englishman is adored by Chelsea fans After a remarkable 21-year playing career, Lampard announced his retirement and immediately began the process of becoming a coach. He earned his badges in 2018 and found a job same year in the Championship.
Since taking over at Derby County last summer, Lampard has shown nothing but class and panache. You'd think he's been doing this for longer than six months. He could lead the Rams to Premier League football next season. Or not, a Premier League side might poach him before then.
One Premier League side that could do that is Chelsea.
Verdict
Zidane doesn't have the years of experience of Jose Mourinho or Pep Guardiola, but he certainly has more experience than Lampard.
Chelsea fans want instant results. They would get that with Zidane, not Lampard. On the one hand, Lamps would come in and try to rebuild the Chelsea squad with young players. Meanwhile, reports say Zidane is already making huge demands before signing for Chelsea.
Zidane would be like a Guardiola who only goes where he's guaranteed soft landing on a bed of cash. However, if his demands are met he could bring back the glory days. Chelsea fans know this and that's why they'd prefer the Frenchman.