Why MLS will remain a retirement league
While MLS needs to find its own style, it's too early to stop being a league for old men.
Background image: Gerd Altmann
Javier Bardem is a great actor who thoroughly plumbs the depth of his characters. In addition to his lyrical voice, he's known for the outlandish hairstyles he sports for different roles. There was the overgrown brunette pageboy cut in No Country for Old Men, the slicked back peroxide in Skyfall and the punky midnight-black spikes in The Counselor.
If you were to compare Bardem to a footballer, it would be Zlatan Ibrahimovic. The tall Swede is a showman as well. If he were to dabble in film after retiring from football, you'd likely refer to him as a movie star rather than an actor, though. The image he portrays lacks the subtlety to earn the latter honorific. He'd fall somewhere between Arnold Schwarzenegger and Dwayne 'the Rock' Johnson in the action hero ranks. Jason Statham, maybe, with hair.
Naturally, he'd be an action star. Everyone knows his passion for martial arts and how he applies it to his game both within the rules and without. On the one hand, there was the 35-yard bicycle kick against England and the spinning dropkick, connecting with the outside of his boot, against Toronto FC to score his 500th career goal. On the other, there are the countless sly elbows and 'accidental' judo throws that send opponents [and occasionally teammates] sprawling in 50-50 battles or when they've simply annoyed him.
Like Bardem, his hair evolved as he travelled from team to team. He sported the overgrown pageboy and a ponytail before settling on his trademark samurai topknot. He hasn't gone in for the dye and tint jobs although the neatly trimmed Van Dyke adds a villainous air to his persona.
And that's the thing with Zlatan. He is equal parts hero and villain. In that regard, he is more like Antonio Banderas. The Spaniard played the dashing hero in Mask of Zorro [and Puss in Boots] as well as the devout medieval 13th Warrior. With equal gusto, he sank into the psychopathic plastic surgeon in The Skin I Live In. Regardless of their moods, both deliver. Banderas offers thrilling performances that straddle the line, Ibra ridiculous and thrilling goals with an attitude that does likewise.
His capacity to entertain warrants the Swede's return for another season with LA Galaxy. At 38, he pumped in 30 goals and seven assists in 29 matches.
Those numbers override the contradictions. He provided leadership as team captain but espoused the pouty, entitled Hollywood stereotype by pooh-poohing matches on artificial turf. His star power is such the league finds any and every excuse to ignore his off-the-ball incivilities. Watching that politic play out is as entertaining as seeing him cannon in half-volleys from 40 yards or nod in perfectly-timed headers. To keep him in the spotlight, Major League Soccer's disciplinary authority twists and gyrates much like their tormentor does to bury goals.
Zlatan isn't about to compromise his attitude. Nor should anyone desire it. Even though it takes him into the black arts, his iron-will and stubborn pride drive the more noble discipline for fitness and technique that promises LA Galaxy and MLS fans there won't be much drop-off in his performance at 39.
Along parallel lines, MLS can't expect its most influential demographic to compromise their attitude either, even though the league makes a far greater effort to enlighten them than the USSF. When MLS' winningest coach, Bruce Arena, failed to qualify for the 2018 World Cup, the federation took a year to hire mediocre but more importantly vanilla Columbus Crew boss Gregg Berhalter. Now that Berhalter succumbs repeatedly to main rival Mexico and makes Canada look like a global player in the game for the first time in that country's soccer history, MLS is at risk of losing a second top manager to his appointment.
Tata Martino built Atlanta United from a business proposal into MLS Cup winners in two seasons. When the USSF coaching search ignored him due to his rudimentary English, he took the Mexico job wherein he's happily rubbed the federation's nose in it by embarrassing Berhalter in the Gold Cup final and a recent international friendly. 'Como te gusto ahora, muchachos?'
This season, Bob Bradley is doing a Tata with LAFC, dominating the league offensively, defensively and in the table. Last week, Berhalter's USMNT suffered an unthinkable defeat in the CONCACAF Nations League to Canada for the first time in the rivalry's history. Understanding that soccer's public profile in the Great White North was as a warmup exercise for hockey players until Toronto FC won the MLS Cup two seasons ago leaves one unsurprised Bradley's name is being thrown about as the favourite to replace the Yanks' overmatched national team boss. Major League Soccer appears set to lose its best coach for the second year running, this time because he answers media queries in perfect English.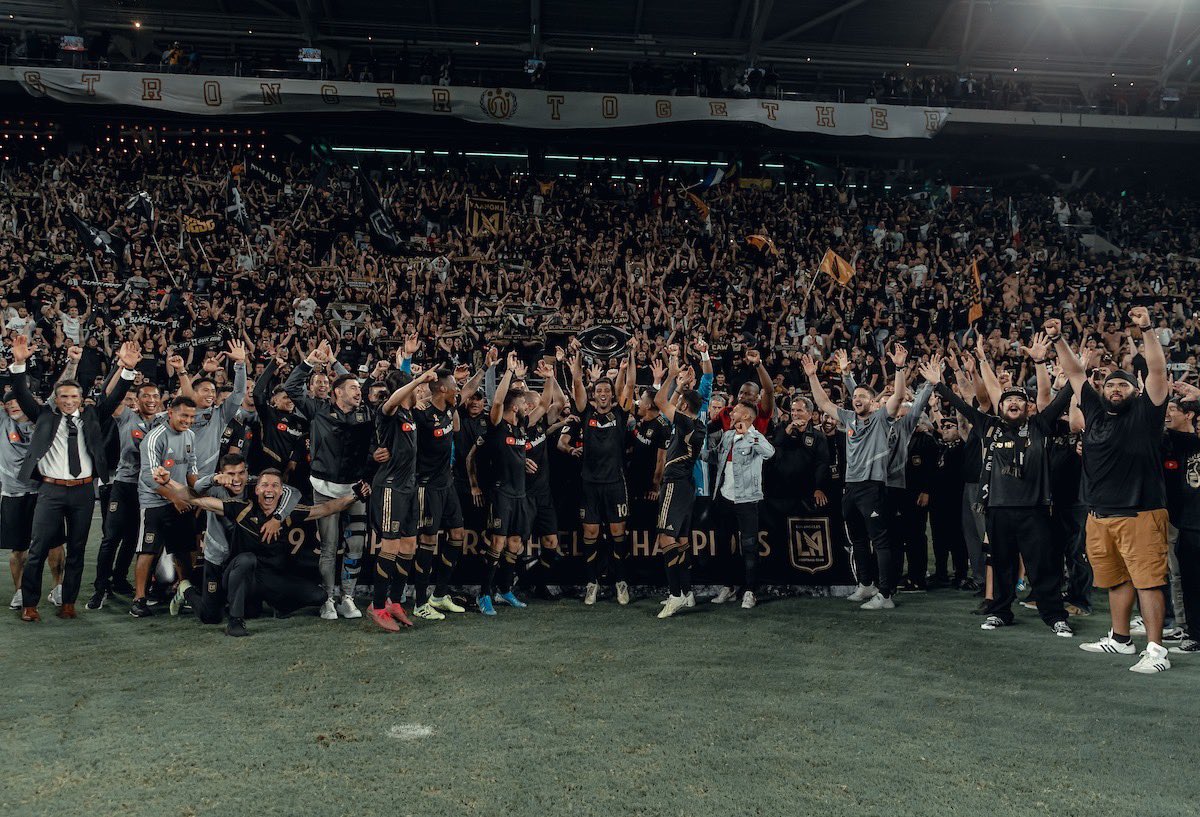 While the USMNT needs Bradley more than MLS, his potential departure hot on the heels of Martino leaves the shamed Arena as the league's coaching face. At the same time, Wayne Rooney and Bastian Schweinsteiger's retirement isolates Ibrahimovic as its solitary celebrity connection to the gringo fanbase, assuming he doesn't hang up his boots along with his former Manchester United teammates.
Rooney banged in 25 goals and 14 assists for DC United in 51 appearances but announced he will join Derby County as a player/coach when DCU's season concludes. It did yesterday when the Black and Red bowed out of the Eastern Conference first-round playoffs against Toronto FC after the Reds banged in four goals in extra time.
Schweinsteiger played a deep-lying role with Chicago Fire over three campaigns. He recorded single digits in goals and assist in each, starting with four and three in 2017. The numbers dwindled in each of the following campaigns. Meanwhile, the five bookings he accrued in the first year increased in 2018 and 2019. Translation? Even during a short-lived experiment as a centre-half to start this session, the German World Cup hero could no longer keep up.
Basti's disappointing tenure and that of other legends such as Steven Gerard and Andrea Pirlo, makes Zlatan and Wazza exceptions to the rule on retirement players. Nevertheless, the league needs them.
Despite the ridicule it faces for signing top UEFA stars in their twilight years, MLS must remain stocked in outdated brand-names to maintain a connection to its English-speaking fanbase. The US divides into two large soccer demographics, Anglo and Latino. While the USSF has never hired a Latino boss for either the men's or women's national team, MLS attempts to curry favour with both groups. Fielding a handful of creaky-kneed 30-somethings with world-class pedigrees keeps the Premier-League-loving Anglo side from forgetting about the competition in their own backyard.
If MLS doesn't recruit star power, signing younger Europeans with more talent and promise instead, it raises playing quality at the risk of losing its market share among fans with the most disposable income.
True, MLS has other stars. Mexico's Carlos Vela scored 36 goals in all competitions for LAFC this season. Venezuelan Josef Martinez surpassed 30 for the second straight year with 32 in Atlanta. The top five fills out with Argentine Diego Rossi and Brazil's Heber. Nine of the top ten playmakers in the assist charts claim Spanish as their first language. Whether or not you would happily bake a wedding cake for a same-sex couple, that ethnic imbalance affects the bottom line. The homegrown well is dry. Christian Pulisic is the closest thing to a marketable American star and he plays in England or would if Chelsea boss Frank Lampard thought more of him. Like it or not, MLS needs the Ibras, Wazzas and Bastis who connect with the gringo fans.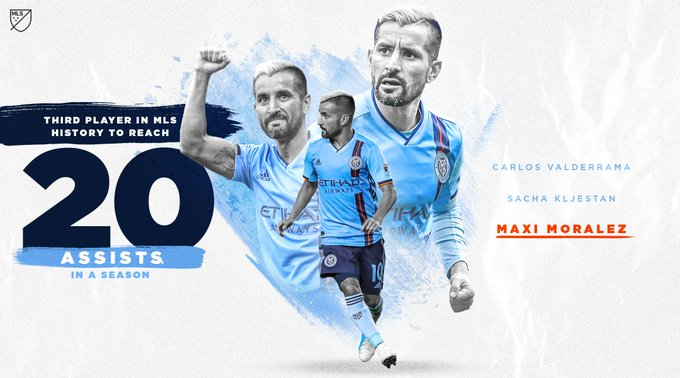 With the assist to Mitri's second goal, Maxi Moralez is now only the third player in MLS history to get 20 assists in a season!
#NYCFC
https://t.co/1pZ8sJuMOE
The United States already contains the world's second-largest Spanish-speaking populace [not counting illegal aliens], more than Spain, fewer only than Mexico. For now, MLS and USSF powerbrokers are content to treat their Hispanic, Latino, Brazilian and Spanish players much like their favourite customers treat the people who cut their lawns, bag their groceries and build their homes. They are content to gamble that English will remain the primary American language for the foreseeable future because that's where the big money is. Worse, historical trends among other languages support that belief. That's the ugly reality.
Ignoring its English-speaking fanbase to shed a reputation as a retirement league is the worst thing MLS can do in developmental terms. It took decades for the NBA to rise to its current level of popularity in the United States despite being the second-most popular sport globally. As with the British Empire and Brexit, US imperialism and insularity are two sides of the same coin. Unlike corporations who do business abroad, the American populace doesn't care what the rest of the world thinks. Racism played a part in the NBA's slow growth because the league was the first dominated by African-American players. MLS is more diverse but must balance its talent along a linguistic line to survive economically.
On its way to rivalling the NFL, the NBA surpassed Major League Baseball. African-Americans represent 14% of the US population according to the most recent census. Less than two per cent identified a language other than English as their first. In contrast, MLB presently claims more than a quarter [or nearly double the rate] of its players are Latino and that figure does not include US-born players of Latino and Hispanic heritage. While marketing research points to baseball's slower pace as detrimental to attracting younger viewers, it doesn't consider that players who communicate primarily in a 'foreign' language might be more offputting to a large swathe of American fans than skin colour.
MLS suffers the same problem. It must practise a double standard to keep its foot in the door. If the NBA, with its deep pockets and celebrity clout, fears taking a firm political stance when playing in China, how can MLS be expected to stand on principle in the US? Laugh all you like about Major League Soccer's dependency on fading European stars. The league's best hope is that one of its franchises signs another big name before Zlatan Ibrahimovic decides acting classes are more important than football matches.